More quiet and environmentally friendly equipment at Malmi Airport
Photo: Mikko Maliniemi
13 May 2006
The new Austrian-made flagship of Polyteknikkojen Ilmailukerho (Helsinki University of Technology Flying Club), the Diamond Star DA40 TDI (OH-FDA) has arrived at Malmi Airport. Equipped with a modern diesel engine and a quiet three-blade propeller, this 21st-century four-seat small aircraft is part of the gradual upgrading process of small aircraft to more economical, quieter and environmentally friendlier standards. The fuel consumption of the turbocharged Thielert diesel engine is less than half of that of traditional aircraft engines.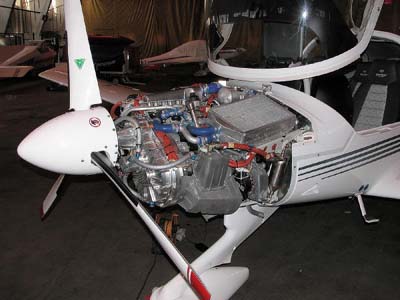 Photo: Mikko Maliniemi
Polyteknikkojen Ilmailukerho, celebrating its 75th anniversary this year, is one of the biggest and oldest aviation clubs in Finland. It has provided access to aviation at Malmi to the students of Helsinki University of Technology from the late 1930's, ever since Malmi Airport was completed.
More information about modern equipment at Malmi Airport:
Polyteknikkojen Ilmailukerho (in Finnish)
Modernized equipment at Malmi